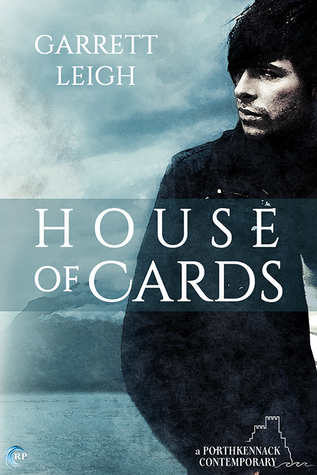 Title: House of Cards
Author: Garrett Leigh
Genre: MM Contemporary Romance
Type: Standalone Book 4 of 11 from the Porthkennack Series
POV: Third Person
Rating:

Calum Hardy's life was upended by a single painful moment. With everything to lose, he made a decision to leave it all behind and ended up in the scenic town of Porthkennack, Cornwall. What he never expected was to find Brix Lusmoore, an old friend that brought back the past that both of them was not ready to face.
Calum and Brix were two broken souls with gentle but closed hearts. I like how they were good for each other but there were times I wish they stand up for themselves when/where it mattered. I liked their friendships with the supporting characters which were interesting.
He'd run blindly into Brix's life with his own bag of bullshit, but the longer he spent with Brix, the more he realised the closest thing to a best friend he'd ever had was drowning under the weight of something Calum couldn't see.
I really enjoyed the ambiance of the book. However, the story was too slow and too linear to grab my attention. It touched a heavy subject but it felt just on the surface. There were issues brought up that were not fully addressed or resolved too easily. I would have preferred it with more intensity.
There was no doubt in his mind that Calum was lost, but who wasn't?
House of Cards is a story of love and healing. It would appeal to readers who enjoy slow burn romance.
This review is also available on Goodreads.