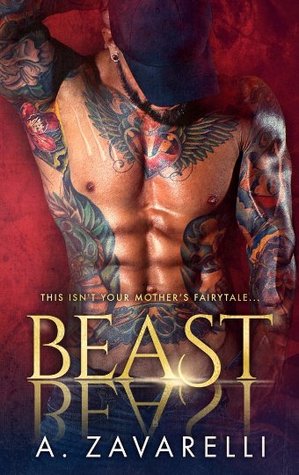 Title: Beast
Author: A. Zavarelli
Genre: Dark Romance/Fairytale Retelling
Type: Standalone
POV: First Person – Dual
Rating:

Isabella (Bella) Rossi's passion was music. Unfortunately, she was jaded after being manufactured as a pop princess. Her popularity started to become a burden especially after her father's disappearance
Javier Castillo was a recluse who lived in the shadows. Coming from a dark past, he had only one thing on mind – revenge. But things get complicated when his path veered the other way around.
Before I was an adult reader, I read a lot of fairytales. I think it's always nice to go back to it especially when it's darker and much dirtier lol!
He is everything. The light and the dark. The solace and the pain. The torment and the peace.
The book started quite well. I like how the author combined darkness with mystery/suspense in this Beauty and the Beast retelling. I was happy with the darkness level and the sex scenes were hot. But as the story progress, the element got diluted.
I like her shattered. I want her tears. Her fears.
I don't think I ever warmed up to Bella. She seems very shallow and too easily accepting. I like that Javi is dark and mysterious. However I wasn't convinced of thier connection. It felt mostly superficial. Also, her "breaking down" was too fast to be believable.
"You said you would always keep me," I remind him.
"Always."
Beast is a story of accepting one true self. It would appeal to fans of dark adult fairytale.
This review is also available on Goodreads.