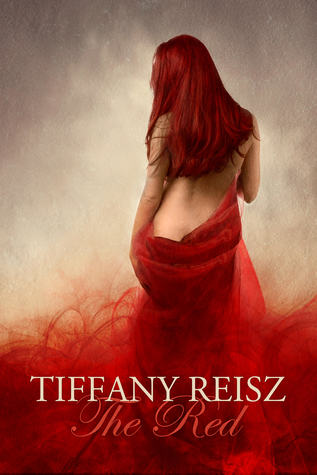 Title: The Red
Author: Tiffany Reisz
Genre: Paranormal Erotica
Type: Standalone
POV: Third Person
Expected Publication: July 11, 2017
Never make a promise you don't intend to keep…
Mona Lisa St. James made a deathbed promise that she would do anything to save her mother's art gallery. Unfortunately, not only is The Red painted red, but it's in the red. She soon realizes she has no choice but to sell it.
Just as she realizes she has no choice but to sell it, a mysterious man comes in after closing time and makes her an offer: He will save The Red if she agrees to submit to him for the period of one year.
The man is handsome, English, and terribly tempting…but surely her mother didn't mean for Mona to sell herself to a stranger. Then again, she did promise to do anything to save The Red…
The Red is a standalone novel of erotic fantasy from Tiffany Reisz, international bestselling author of The Bourbon Thief and the Original Sinners series.
Pre-order at:
ARC provided in exchange for an honest review.
Mona Lisa St. James lived and breathed art since she was a little girl. Growing up in The Red, the gallery owned by her mother, she learned to appreciate her mother's eclectic erotic arts collection. After her mother's death she struggled to keep the gallery afloat and refused to sell due to her promise. Just as she's at her wits end, a man came with an offer she couldn't refuse.
Malcolm came to her at a desperate hour. The mysterious Englishman offered to save The Red in exchange of her total submission. All she had to do was gave him her trust for a period of one year and he promised to show her unimaginable pleasures beyond what she ever experienced.
I actually didn't realize this book is paranormal/fantasy until right before I read it. And what a dirty one it is 😋
She'd never met a man who conformed so closely to her ideal.
I have to say, I wouldn't mind being in Mona's shoes at all haha! She might be in the cusp of losing something but she ended up gaining so much more because she was not afraid of taking extreme measures.
"I have no interest in love or marriage from you . Nor do I wish to take you to dinner. I simply want to fuck you in various ways that please me. It's my preference."
Malcolm might seem like a perfect gentleman on the surface, but he could fuck like a degenerate. I like how he had everything under control and used that directly or indirectly in keeping Mona on his leash.
Like I mentioned before, this book is dirty. Don't expect lovely, dovey romance here. It's pure filthy erotica – just the way I like 😜 There were plenty of sexual situations/scenes that might make some cringe but definitely with enough varieties to make anyone satisfied.
He made an animalistic sound as he pumped into the girl from behind and the girl let out a girlish whimper. Mona grew wet watching, terribly wet, and she was already eager for her turn with the satyr.
What I love the most about this book is how the author used artworks in propelling the story – how the eroticism of the paintings brought to live. I'm more of a sculpture and architecture person, but I could still appreciate the  paintings, especially if it's related to Greek mythology which is something I love. My favorite painting and scene is the Minotaur chapter.
He'd cracked open something in her, some dormant, latent proclivity for pain and punishment and being treated like a possession. She could never go back to the way it was before.
The Red follows the sexual exploit of a woman who took chances and opened up herself to a new experience. It would appeal to readers who like their books filthy while still being classy.
Note: This book was originally published as limited edition hardcover for attendees of Shameless Book Con 2016. The Red is a novel written by dominatrix author Nora Sutherlin, the main character in the Original Sinners series. This book can be read without prior knowledge of the series but fans of the series would enjoy seeing the connections in this book.
Final Verdict:
This review is also available on Goodreads.
Website   |   Goodreads   |   Facebook  |   Twitter |  Amazon
Tiffany Reisz is the author of the internationally bestselling and award-winning Original Sinners series for Mira Books (Harlequin/Mills & Boon). Tiffany's books inhabit a sexy shadowy world where romance, erotica and literature meet and do immoral and possibly illegal things to each other. She describes her genre as "literary friction," a term she stole from her main character, who gets in trouble almost as often as the author herself. She lives in Lexington, Kentucky with her husband, author Andrew Shaffer, and two cats. If she couldn't write, she would die.