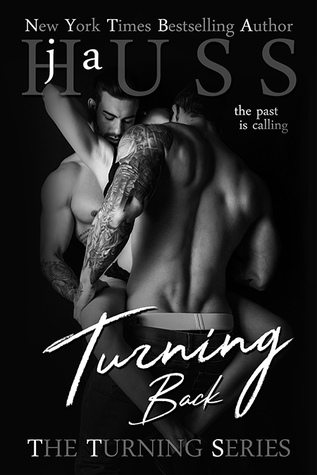 Title: Turning Back
Author: J.A. Huss
Genre: Contemporary Romance
Type: Book 2 of Turning series
POV: First Person – Multiple
Rating:

After a year of vanishing without a trace, Rochelle Bastille surprised everyone when she came back not only to face the past, but also with a future that could change everything. Now, she must amend to those she hurt especially the one that she cared the most.
Quin Foster changed his lifestyle as soon as it started to feel hollow. But when she came back, he must decide what the most important thing he wanted to keep is.
I started this book with a certain expectation, but it ended up with something pretty much totally different.
I'm the nice guy in this group. I like to make the girls happy, and not just sexually. I like to make them happy in life.
I liked and sympathized with Quin with what happened in book one, but now I just wanted him to start with a clean slate. However I did like how he stood up for what he believed.
"I don't want to play though. I want it to be real."
Rochelle… I have problem with her. I don't like her at all. And her actions, even though explained at the end, was justified. It was so trivial for something that affected their life so much.
I'm probably a dick at times. Smith is a dick almost all the time—except with Chella. But Bric—Bric is a dick because he doesn't care.
While book 1 was confusing with their game structure, it was something different and intriguing. In this book, the game continued in their own way but I had enough of it. There was so much talk about it without it being significant – at least not to me because they totally lost my attention every time game talk came up.
And my biggest problem is the characterization. Smith and Bric were so different from book 1, I was wondering if I'm reading the right series. They turned complete 180, it became ridiculous. Maybe it was supposed to be amusing, but their personality changes were too much, too fast, it became a (non funny) joke. I'd say thank god for the hot sex that helped me pull though the book lol!
Turning Back is a story of second chance amidst secrets and games. It would appeal to readers looking for conventional romance in unconventional setting.
This review is also available on Goodreads.