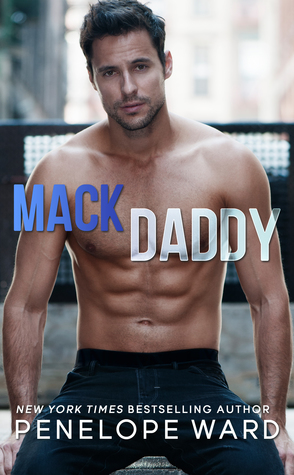 Title: Mack Daddy
Author: Penelope Ward
Genre: Contemporary Romance
Type: Standalone
POV: First Person – Dual
Expected Publication: February 13, 2017
From New York Times bestselling author, Penelope Ward, comes a sexy, STANDALONE second-chance romance.
They called him Mack Daddy. No, seriously, his name was Mack. Short for Mackenzie.
Thus, the nickname. Perfect, right?
So was he: perfect. The perfect physical male specimen.
At the private school where I taught, Mack Morrison was the only man around in a sea of women.
Everyone wanted a piece of the hot single father of the sweet little boy. I was riddled with jealousy, because they didn't know that—to me—he was much more.
They didn't know about our past.
He'd chosen my school for his son on purpose, because Mack and I, we had unfinished business.
As my friend Lorelai so eloquently put it: "Unfinished business between two people who are clearly attracted to each other is like an eternal case of blue balls." And I was suffering in pain from my case.
I was still intensely attracted to Mack. I tried to resist him, immersing myself further into a relationship with another man just to protect my heart.
Not to mention, getting involved with a parent was strictly against school rules. But seeing Mack day in and day out was breaking me down.
And soon I might be breaking all the rules.
Pre-order at:
ARC provided in exchange for an honest review.
Francesca (Frankie) O'Hara was a first grade teacher at a private school. What she thought was a regular first day turned out into a nightmare when someone from her past came back into her life.
Mackenzie (Mack) Morrison was the talk of the school as the hottest daddy around. Women swarmed him like hungry bees but he only had his eyes on the one he used to hurt. He lost his chance the first time around and now vowed to finally claim her.

"I'm allergic to clothes like you're allergic to people."
Mack was easy to love. He was funny, outgoing and made people feel comfortable around him. I like how he was confident, but not afraid to show vulnerability.
"Just like the lotus, you've risen above the darkness to become something beautiful— a beautiful human."
Frankie was equally loveable. She was quirky and a little all over the place. She's also attentive with a kind heart.
The book started really well. Both of them were in many hilarious situations which made for a fun reading. Towards the middle, it became more serious with a light angst. Now the ending is where I had a little problem with. Their issue was resolved too easily/conveniently. I would have like to see it more developed.
"I don't regret you, Mack. It's important that you know that. If there was a choice between erasing it or experiencing it all over again, I would choose the latter."
Mack Daddy is a story of a couple's second chance at happiness. It would appeal to readers looking for a light, fun read.
Final Verdict:
This review is also available on Goodreads.
Facebook | Website | Twitter | Instagram | Pinterest | Goodreads | Private Fan Group
Penelope Ward is a New York Times, USA Today and Wall Street Journal Bestselling author. She grew up in Boston with five older brothers and spent most of her twenties as a television news anchor, before switching to a more family-friendly career. She is the proud mother of a beautiful 11-year-old girl with autism and a 9-year-old boy. Penelope and her family reside in Rhode Island.