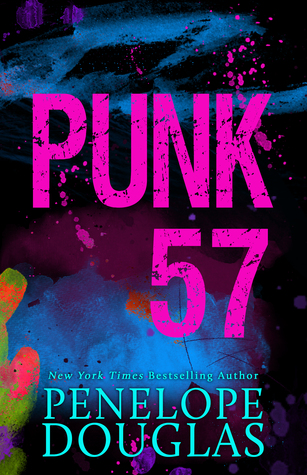 Title: Punk 57
Author: Penelope Douglas
Genre: NA Contemporary Romance
Type: Standalone
POV: First Person – Dual
Rating:

Misha Lare and Ryen Trevarrow has been friends since a case of mistaken identity during their fifth grade penpall assignment. Seven years passed since then but their friendship endured even without ever seeing each others. But thier bond was threatened when reality didn't matched with what was written.
I basically had no idea what the story was supposed to be about before reading this book. It turned out to be a lot younger than I expected, still I did enjoyed it.
"You were the only thing that was real to me,"
Misha was sexy and brooding. Him being a musician added more to his appeal. He was also passionate and intense.
Whenever my worries or anger got the best of me, she always said just the right thing to put everything in perspective.
Ryen might not be someone likable, but I do understand her situation. What she went through and what she did were something that I'm sure many could relate too.
I do like the story even though it was predictable. The sex scenes were intense and scorching. Realistically, it was too much for 18 years old teenagers, but this is fiction and I like my sexiness in my book :p
Our history is in those letters. Every beautiful thing she ever said to me to tilt my world on its side.
Punk 57 is a story of friendship and learning to accept one true self. The angsty and sexy story would appeal to readers of NA Romance.
This review is also available on Goodreads.