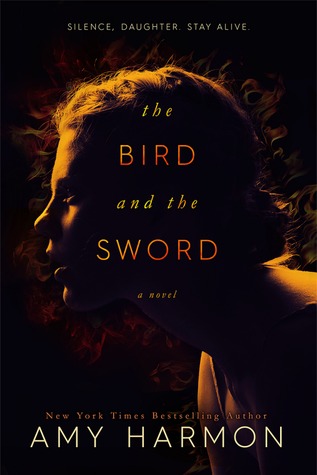 Title: The Bird And The Sword
Author: Amy Harmon
Genre: Romantic Fantasy
Type: Standalone
POV: First Person – Female
Rating:

Lady Lark of Corvyn was born not only with nobility, but also with a Gift – a special ability. In the land of Jeru, being a Gifted was more of a curse when authorities were determined to cull them due to fear. The unassuming Lady's wish to be invisible failed when she caught the King's attention.
King Tiras succeeded the throne from his much hated father. With new dangerous enemy rising and angry citizen asking for retributions against the Gifted, he must rise to the occasion and showed them he got what it takes to lead the kingdom. And Lark's presence in his life could either make or break him.
I don't really read fantasy, but when I found out Amy Harmon was writing one, I was both intrigued and worried. My fear proved to be unfounded because I love this book.
"I want you to understand, and I don't want you to feel alone."
Tiras lived under scrutiny of people who were waiting for the right moment to strip him from his crown. He was constantly in dilemma due to his father's legacy and his own vision for the kingdom.
Lark was definitely the most outstanding character in the story. She had a big heart and a great sense of duty. I love watching her struggled with the responsibility of her Gift.
One of my favorite supporting character was Kjell, the King's right hand man. I love how he always skirting the gray area. I also love Boojhoni, her servant who was quite endearing.
They wanted Jeru. They wanted Tiras. And I discovered I wasn't willing to part with either.
The Bird And The Sword is a beautiful story of how individuals overcome adversities using heart and courage for greater good. It has a good amount of intrigue, making it a fast, engaging read.
This review is also available on Goodreads.