People are naturally attracted to beautiful things in life, but sometimes what's ugly can be even more beautiful than what's pretty on the surface. I understand that many people like reading about the best things life could offer, but for me, I veered sharply towards what's the worst life could offer.
I used to read one series that are too perfect – as in perfectly beautiful people, with perfectly amazing family and friends, with their perfect little love (with conflicts of course but still pretty damn perfect) that ends with perfect little marriage complete with perfect little babies… which is really a pet peeve of mine, but that's for another story lol!
When I think about it again, I am amazed that I tolerated that for so long. Well no more haha! I'm not saying rainbow farting unicorn stories are bad. If it's your thing, then good for you. I get it. It just didn't appeal to me anymore.
I want grit. I want books that hurt me so deep it leave a scar. I want books that made me appreciate the life I have (because once in a while, everyone needs that kind of reminder). And I can only get that from books that portray the ugliness of real life.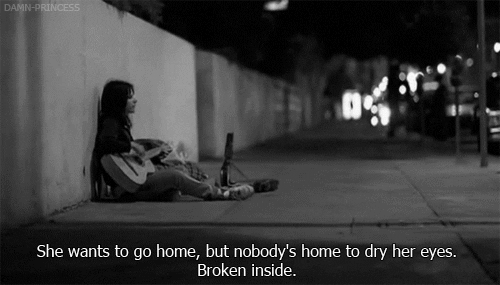 I love digging deeper into an ugly story to find the beautiful core, and the beauty underneath the ugly worth so much more and stays with me a whole lot longer than a surface beauty.
Here are some of my favorite books that touched the ugliness of life be it physically or mentally. Click cover for my review.
Beautiful story of the hardship of life.
One of the hardest book I've ever read, dealing with the issue of depression.
Story of two "invisible" people finding love at unexpected circumstance.
One of the grittiest books I've read. I do not wish anyone to experience what they suffered.