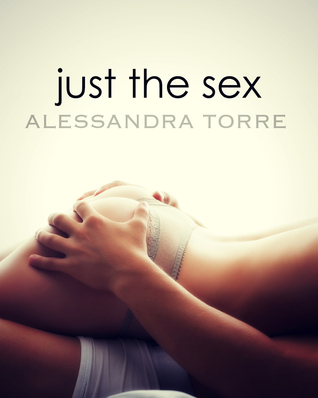 Title: Just The Sex
Author: Alessandra Torre
Genre: Erotic Romance
Type: Short Stories
Rating:
ARC provided by the author in exchange for an honest review
There are times you want to devour a full book with elaborate stories. But there are also times when you just want something hot and dirty to satisfy your needs. This book is perfect for a quick hearty meal to satisfy your sensual hunger.
It feels like a good date, except you skip the wining and dining and go straight to the fucking hahah!  It contains a good variety of scenes ranging from slow and sensual to hard and frantic sex scenes (which I personally think is the best).
A second finger joined the first, and they moved in perfect succession, fully inside and crooking inside of me, delicious swipes that had my eyes rolling back in ecstatic delirium. I reached out my hands, gripping his legs and squeezing, needing some type of grounding solidity to bring me back to reason.
Alessandra Torre is definitely one of the best erotica authors out there. The sex scenes were written beautifully, it never sounded cheap. If you haven't got the chance to read any of her book, this collection of erotic scenes would be the perfect introduction to her writing, giving you a glimpse of what you could expect.
My one little complain is, it lacked scenes from my favorite Alessandra Torre's character ever – Lee from Black Lies. There was only one scene of him and it left me feeling deprived haha!
This review is also available on Goodreads.