Title: Toxic
Author: Kim Karr
Genre: Contemporary Romance
Type: Standalone
POV: First Person – Female
Expected Publication: Jul 7, 2015
New York Times bestselling author Kim Karr turns up the heat in a smoking hot, emotionally compelling romance that takes you into the world of Manhattan's elite.

Meet Jeremy McQueen, a sexy, intense, brooding entrepreneur who goes after what he wants, and Phoebe St. Claire, a socialite-turned-CEO who's been drifting through life searching for something she thought she'd never find again—the right man to share her future.

Phoebe St. Claire has devoted herself to saving her family's hotel empire—but her best efforts have not been good enough. With her whole world in turmoil, the tenacious go-getter turns to the once love of her life. Far from innocent, Jeremy McQueen was a guy from the wrong side of the tracks and her parents would never have approved. Their years apart have only made the sexy bad boy more irresistible than ever—and their reunion is explosive.
When she asks Jeremy to help her salvage her family business, he agrees immediately, with only one condition—he wants her in his bed.
But soon surprising circumstances leave Phoebe reeling. Was this fairy tale romance just too good to be true? Will Jeremy's secrets pull them apart all over again?
Pre-Order at:
ARC provided by the publisher in exchange for an honest review.
Phoebe St. Claire came from New York's elite family. At 26, she replaced her father as the CEO of The Saint Corporations. However, the once booming hotel empire was quickly crumbling and she was desperate in saving her family legacy.
Hope came in the form of Jeremy McQueen. Five years earlier they had a summer fling that left her reeling. Now he's back, she saw he had the expertise to help her revive her family's company. But in order to help her, he wanted something in return and she was never a fan of mixing business and pleasure.
Toxic is a story of second chance romance amidst the glitz of New York social scene. I love how the first few chapters alternated between present and past where we learned of Phoebe and Jeremy's first encounter.
"I'd like to be able to take you out and have a good time without the past constantly blocking our way. Everything is up for discussion. Just know ultimately I want you in my bed and not just sleeping beside me."
I love Jeremy from the past. He was the epitome of bad boy with the "me against the world" outlook. When he came back, he evolved to a confident man who could easily take on the world.
I love Phoebe to a certain point. I love how focus she was in saving her family business. When it comes to her personal life, it was understandable how she guarded her feelings after being hurt the first time.
"We can't keep doing this to each other. You're right – what we have I toxic. We're just not good for each other."
What I like about their relationship was the intensity between them. I could certainly feel their push and pull. However, at times I thought there was too much drama for my personal liking and it could get exhausting when similar issue cropped up again and again.
"That's the thing with jealousy – it festers and builds until there is nothing left"
One of the things that made this book engaging was the secondary characters. My favorite has to be Mrs. Bardot who was her French ex-actress neighbor who not only lent her fabulous clothes, but also wisdoms.
I like how her relationship with her 5 best friends was realistically portrayed. It wasn't perfect. Their bonds weakened over time as each of them move towards different directions, but I love how they could still be together when needed. My favorite was definitely Jamie. I kept thinking, the author could easily turn this into standalone series with each of them.
Final Verdict:
This review is also available on Goodreads.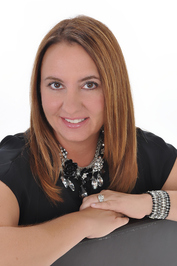 Website   |   Goodreads   |   Facebook  |   Twitter
I live in Florida with my husband and four kids. I've always had a love for reading books and writing. Being an English major in college, I wanted to teach at the college level but that was not to be. I went on to receive an MBA and became a project manager until quitting to raise my family. I currently work part-time with my husband and full-time embracing one of my biggest passions—writing.
I wear a lot of hats! Writer, book-lover, wife, soccer-mom, taxi driver, and the all around go-to person of the family. However, I always find time to read. One of my favorite family outings use to be taking my kids to the bookstore or the library. Today, my oldest child is in college and my twins are juniors so they no longer go with me on these outings. And although I don't need to go to the actual store anymore because I have the greatest device ever invented—a Kindle, I still do. There's nothing like a paperback. So now my four year old and I make dates out of going to the bookstore–it's time I love and cherish.
I like to believe in soulmates, kindred spirits, true friends, and Happily-Ever-Afters. I love to drink champagne, listen to music, and hopes to always stay young at heart.