2014 is a special year for me because it is the year I started reading again after I stopped when I was about 10 years old. Now the passion is rekindled and I can't stop. I'm not complaining except now I have a permanent dark circle haha!
I read 177 books this year. I'm pretty impressed with myself. Zero to 177!  Since I started blogging a few months ago, my reading time is definitely cut short. Not sure if I can beat that next year.
When rating a book, I very rarely went below 3 stars. However, that doesn't mean I am easily impressed. I don't simply hand out 5 stars easily. Books that made it into my 5 stars categories will need to be perfect or close to perfect in term of the story, the characters and the writing.
Out of the books in the 5 stars category, only a select few made it into the Favorite category. These are the cream of the crop – the kind of books that touched my heart, my soul or my lady bits (lol!)
Since I only started reading this year, half of the books I read were older books. There are other book published in 2014 that I wanted to read but haven't got the chance yet. Below is my selection (in no particular order) of my Top Favorite Books published in 2014.
Made by J.M. Darhower
The X Factor:
Corrado Moretti's loyalty and sacrifices for his family is the stuff of legends. He's a ruthless, cold blooded Mafia killer but he'd do anything to spare the ones he loved from pain and suffering. The book taught me what "being in the family" is all about. Made propelled Corrado to the top of my favorite male character ever – and he's not even someone I want to get naked with.
Read my review for Made.
Blood & Roses Series by Callie Hart
The X Factor:
Two Words: Zeth Mayfair. I am utterly and completely obsessed with him, but he's not the only good thing about this series. The story grabbed me from the very first chapter of the first book to the very last chapter of the final book. I haven't read a lot of novella serial but this one became the benchmark of what I look for in such books. Each book had romance, thrill and suspense with beginning, middle and end, all packed into a quick short read that still made me beg for more.
Archer's Voice by Mia Sheridan
The X Factor:
Archer's Voice is a beautiful book about two broken people that made me cry a bucket. Archer Hale is definitely one of the most endearing hero I've ever read. His disability paired with his innocence was just too hard to resist even in the never ending sea of Alpha heroes.
Read my review for Archer's Voice.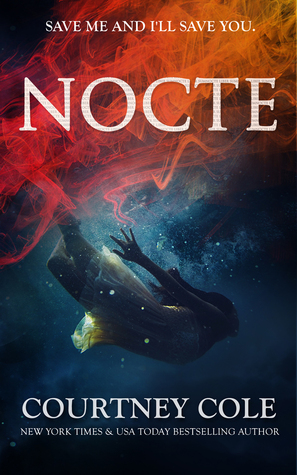 Nocte by Courtney Cole
The X Factor:
Nocte totally messed with both my heart and my head. I hate it when that happened but that's what made me has a lasting impression of a book. I love books that riled me up and made me emotionally invested in the characters. Nocte did all that and more.
Read my review for Nocte.
Mud Vein by Tarryn Fisher
The X Factor:
This book is not for everyone. The main theme of Mud Vein is basically hopelessness. It's dark and depressing. The whole time reading it I felt like there's a perpetual could hovering above me. So, a little warning – do not read this when depressed. But guess what? I love it! The book made me question everything (the characters/the situation/the choices) from start to finish.
Read my review for Mud Vein.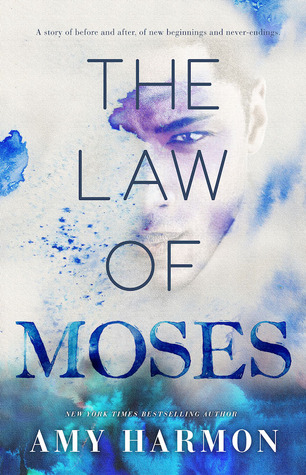 The Law of Moses by Amy Harmon
The X Factor:
The Law of Moses is a stunning story of love and acceptance – of who you are and your mistakes. Moses was special not just because he has a special ability, but he also used it to help himself and others. People said animals and kids stole the scenes in movies. It's the same in books too.
 Read my review for The Law Of Moses.
Special Categories
"Please Be My BFF":
Nora Sutherlin from The Original Sinners: The White Years series by Tiffany Reisz. I love Nora from the Red Years too. I'll love Nora in whatever color of years she'd be. Favorite female character EVER!
Read my review of The Saint and The King.
"You Disappoint Me But Thank Fuck For That Scene":
Captivated By You by Sylvia Day. After been made to wait for so long for this book, I thought I was being punk'd with the whole lot of nothing I was reading. Page after page I thought, "Seriously? Is this a joke?" And then I got to the angry elevator sex scene… holy effing hell, thank fuck for that, it saved the book for me.
Read my review of Captivated By You.
"Rip My Panties, Shove Me To The Wall and Do Your Thing":
Elec O'Rourke from Stepbrother Dearest by Penelope Ward. I'm so in love with Elec. He's tattooed. He's angsty without being annoying. And don't forget he had a pierced equipment haha!
Read my review of Stepbrother Dearest.
"You're A Sick Mofo But I Still Love You":
Jethro Hawk from Indebted series by Pepper Winters. Jet is not the only mofo of the whole Hawks clan. Every Hawk from 600 years before were all sick mofos! But I love Jet, so maybe I'm a sick mofo too 😛
Read my review of Debt Inheritance and First Debt.
"I Died And Went To Heaven":
Twitch from Raw by Belle Aurora is coming back in 2015! *Cue fangirl glass shattering scream* Ah Twitch… he made me all twitchy yearning for a piece (or more) of him.
Read my review of Raw.
 "Why Are Mexican Men So Mui Caliente?":
This one is a tie!
Javier Bernal from The Artists Trilogy by Karina Halle
Technically, The Artists Trilogy was published in 2013, but Javier's book from the spinoff series Dirty Angels was published in 2014. I haven't read that one yet, but when it comes to Javier, technicality be damned. I don't care if he's a drug lord who killed people. I want to be his queen and help him expand his empire. Judge me all you want. As long as I'm beside him (underneath him and above him is highly desirable position too lol!) I'd be happy.
Read my review of On Every Street, Sins & Needles, Shooting Scars and Bold Tricks.
Van Quiso from Deliver series by Pam Godwin
Van is my favorite weirdo ever! And he reminds me of my favorite actor Tom Hardy with his toothpick thing. 'Nuff said.